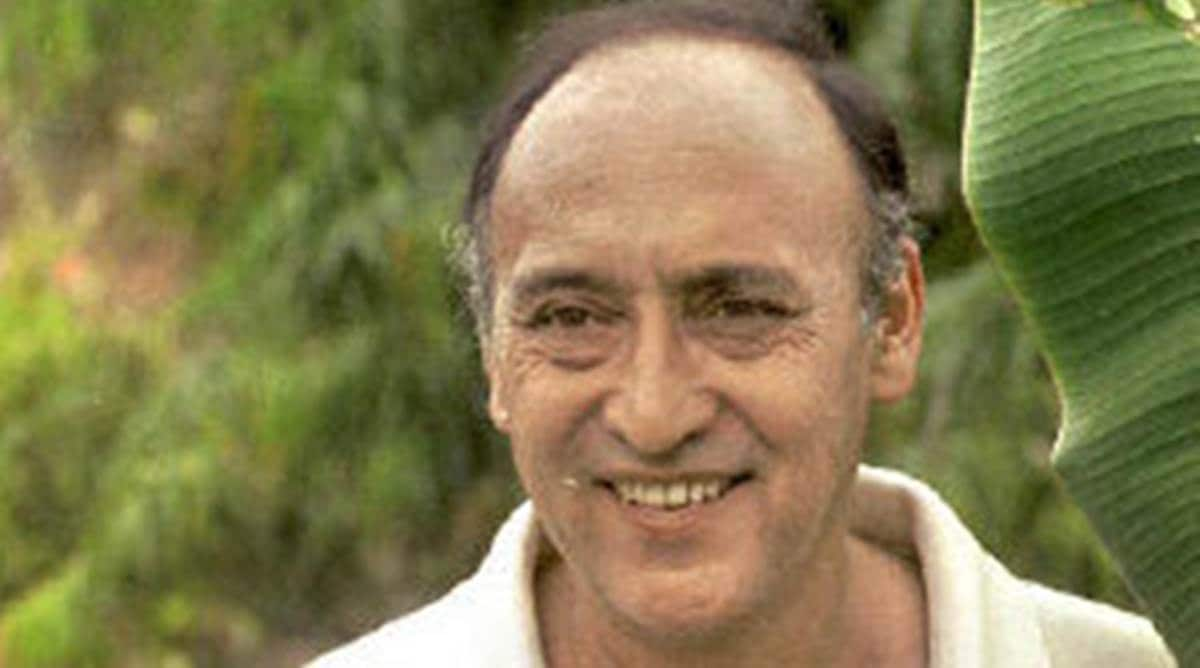 Victor Banerjee: "We tend to adore heroes and are afraid to criticize icons, understand their frailties"
The one thing constant about actor-writer Victor Banerjee is his love for Landour, the birds of Uttarakhand, his writings and being a "son of Bengali culture" as he calls himself. And it is because of the last role, the one he takes very seriously, that he returned to acting. Despite consecutive bouts of Covid and dengue fever, he is driven from the hills to promote the Indo-Argentinian film, Thinking of Him, where he plays poet laureate Rabindranath Tagore.
Directed by acclaimed Argentinian director Pablo Cesar, the film explores Tagore's relationship with Argentinian litterateur, critic and writer Victoria Ocampo. Tagore truly became a citizen of the world after writing Gitanjali and his works had a profound impact on the intellectual movement in Latin America. Ocampo was one of his most ardent fans, who became his emotional counterpart and sounding board, feeding off each other and sharing their imaginations in the most platonic and moving ways. Although they met very briefly in the 1920s, each was to nurture their transcontinental ties through a series of letters and gifts. Many say it was Tagore's most comprehensive spiritual relationship, as Ocampo was tied to his philosophy. "It's as sacred as it gets. If Tagore ever deserved to be called Gurudev, it would be because of Ocampo. She actually worshiped him as a guru and wanted to be indoctrinated in his philosophy based on Vedanta and the Upanishads, a philosophy where the self and ego merge with higher consciousness and the rhythms of the universe She was seeking God during an emotional low in her life and found Tagore through her translated works without knowing she would meet him Another happy accident in this relationship is that she was able to read superior translations of the Gitanjali in French, closest to Tagore's interpretation of the spirit.His concept of ultimate and superior being was the result of the evolution of centuries of French refinement and thought," says Banerjee.
Tagore presented him with a vision of eternal life beyond material issues. So when she learned that he was visiting Buenos Aires with his British friend, Lord Elmhirst, and had fallen ill, she offered Miralrio his villa on River Plate to help him recuperate. There, by the river and in the shade of a tree, they had a series of conversations.
The association has been very well documented, interpreted and studied and there is no room for speculation. Ocampo not only inspired the ascetic poet to return to Romanticism with his series of poems Purabi, where she is called Vijaya, bringing out her emotions and ardor, but also encouraged him to exhibit his paintings in Paris. They shared their deepest thought processes, discussed world literature and Baudelaire. It was she who convinced him to go beyond scribbling, into sketches and paintings and sponsored his exhibition in Paris in 1930. Banerjee, who read about Ocampo for months through newspaper articles of the time, said, "Ocampo in real life would be as interesting as Tagore to me. Few women could match her in her time anywhere in the world. She had incredible facets. Her friends were the best artists, writers, intellectuals and litterateurs of the time, she ran a literary magazine and was a great organizer. The two challenged each other on equal footing and she represented a kind of assertiveness that Tagore never had. She really cared about him and once tore down a ship's door to ram the chair that Gurudev liked to sit in. She sat at Tagore's feet wasn't by accident, it was by natural design.
For his part, Tagore, unaccustomed to being revered by heroes, was taken by surprise and timid. "He didn't know how to go about it without blushing, having been brought up to be restrained and stoic. She broke her boundaries of a male-female relationship. And it's lovely. She really cared about him. She was his polar opposite and that comes out subtly in the film," says the 75-year-old actor.
The film begins with Tagore's son, Rathindranath, receiving a telegram from Ocampo, which read "Thinking of Him", which has now become the title. Victoria herself described Tagore "as the person closest to him like his life itself". According to Banerjee, "we would never know how this long-distance relationship would have taken shape had she come to India, but when asked to define it, Tagore simply replied, 'Bhalobasha' (love). And that, to anyone who understands Tagore, is beyond physics and a kind of soul communion.
Victoria helped universalist Tagore connect on a human level. In a letter Tagore wrote to him from a ship during one of his voyages, he said: "I always feel nervous whenever a new gift of friendship comes my way. But I accept my destiny and if you too have the courage to accept it fully, we will always remain friends… I am not free to give up my freedom — for this freedom is claimed by my Master for his service. Tagore transcended mortality to spiritual fullness. Victoria understood this, a rarity among many men and women who knew him.
This is the very first time a feature film has been made about Tagore, starting in 1924 and his death in 1941. Banerjee did not read the script initially and agreed because he wanted to investigate the depth of this relationship and through Ocampo, understand Tagore's Latin perspective. "They saw him and admired him as a social reformer, an educator, an ecologist. His views on harmony with nature and the open school were completely offbeat and sparked their imagination," he says.
Why aren't there any Tagore biopics yet? Banerjee immediately retorts, "That's because we tend to love heroes and we're afraid to criticize icons or figure out their weaknesses. The public is intolerant of any idea other than its own. For example, as a son of Bengali culture, I would have liked to see Tagore in a bar, sipping a drink or two and engaging in lively conversation, much like Shakespeare did at his favorite watering holes. That's why I love poet Michael Madhusudan Dutt, who was flawed but brilliant. I wouldn't be surprised if Tagore is a bit jealous of him, considering the latter wrote the epic Meghnad Badh Kavya.
Assessing why Tagore hasn't been reinterpreted as much as he should be, Banerjee says, "The problem is that people see him through a prism, as a playwright, poet, novelist, short story writer. But he was above all a lyricist. And if you want to psychoanalyze him, you have to understand his songs. That's why while filming for Satyajit Ray's Ghare Baire, I learned Rabindra's sangeet for three months. A lyricist can be subjective and can tell the truth he denies by composing a poem. The best of Tagore is in his songs.
Why is Tagore not a popular link today as it should be? "It's because what he stood for has been replaced by sensationalism. We will have to go through the digital age and return to writing. It no longer belongs to the people now. It is a loss that we will slowly discover and rediscover it in 50 years. Poetry never dies, so it will return. As TS Eliot once said, "Distracted from distraction by distraction."
(Thinking of Him released May 6)