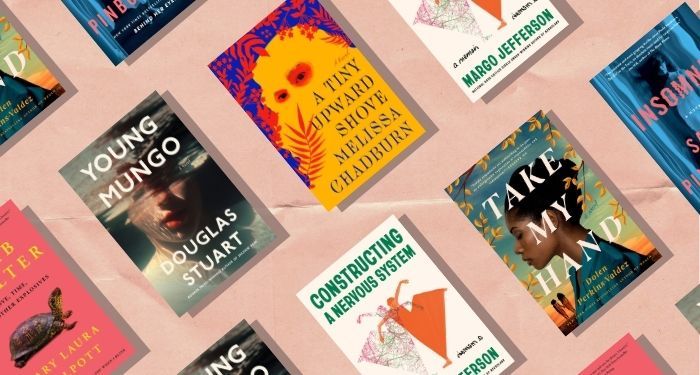 The best books released this week
Building a Nervous System by Margo Jefferson
Award-winning critic and memoirist Margo Jefferson lived in the grip of a cast of other people – her parents and maternal grandmother, jazz luminaries, writers, artists, athletes and stars. It is these characters that excite and confuse her, and that have shaped her sense of self as a person and as a writer. In its highly anticipated sequel to NegrolandJefferson brings these characters to life in a memoir of astonishing originality, a performance of the elements that make up and occupy the mind of one of our greatest critics.
In Building a nervous system, Jefferson shatters into pieces and recombines them into a vital new device on the page, merging the criticism she is known for, fragments of the family members she mourns for and defining moments in her life, as well as the words of those who populated her past and accompanied her in her loneliness, dramatized here as never before. Bing Crosby and Ike Turner are among the author's alter egos. The sounds of a jazz record emerge as the intimate, instructive sounds of a parent's voice. WEB Du Bois and George Eliot meet clandestinely. The muscles and movements of a ballerina are fused with those of an Olympic runner, becoming a model of what a black female body can be.
The result is an extremely innovative work of depth and moving beauty. It is defined by fractures and dissonances, longing and ecstasy, and persistent searching. Jefferson questions herself and the act of writing memoirs and probes the cracks at the center of American cultural life.
Reasons to read it: Jefferson has been writing about American culture since the 70s, when she asked Elvis to make it his own. Since then, she has been considered "one of our most nuanced thinkers on the intersections of race, class, and feminism" (Cathy Park Hong, author of Minor Feelings). Here she offers a book that is part memoir, part analysis of music and literature, and utterly unique. By analyzing the impact and inspirations behind the literary and musical icons that have shaped her and placing them alongside her own experiences, she shows how culture – and everything that influences it, such as race, gender and class – has on the formation of our identities.