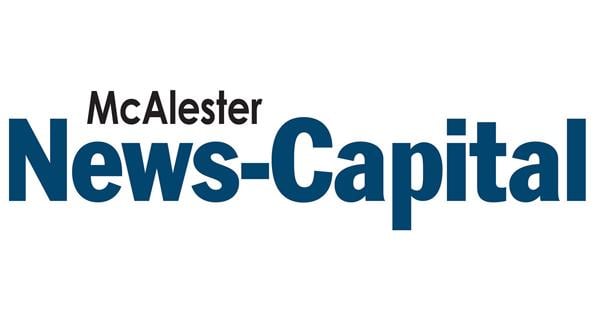 McAlester Alumni Named Executive Director of Chickasaw Nation Literary Arts Division | Local News
Joe Thomas, a 2007 graduate of McAlester High School, was recently promoted to a leadership position with the Chickasaw Nation, headquartered in Ada. Chickasaw Nation Governor Bill Anoatubby appointed Chickasaw Citizen Joe Thomas as General Director of Literary Arts.
"Joe Thomas understands the important role the literary arts play in revitalizing and promoting Chickasaw culture," Governor Anoatubby said. "He has the education, experience and skills to successfully lead the new literary arts division."
Mr. Thomas began his career in the Chickasaw Nation in 2013 as a grants writer. He quickly rose to the position of special assistant and adviser to the secretary of the Department of Culture and Humanities.
As Executive Director of the newly created Literary Arts Division, Mr. Thomas will oversee the Chickasaw Tribal Library and Press, both of which provide opportunities to learn about Chickasaw culture and history through literary works. .
"The Literary Arts Division supports the mission of the Chickasaw Nation by further enhancing the lives of our Chickasaw people by owning our history and sharing it with them in a variety of ways; fiction, non-fiction, scholarly work, poetry, studies, magazines, journals, comics, etc.," Thomas said.
The Chickasaw Press is the first Native American tribal press of its kind. It provides an outlet for authors, scholars, and carriers of Chickasaw culture to generate and publish research and scholarship on Chickasaw history and culture, making such scholarship accessible to the Chickasaw people.
The Tribal Library offers a circulation of books, including novels, periodicals, children's books, biographies, histories, magazines, and general reference materials, in addition to audiobooks and DVDs.
As a scholar, Mr. Thomas may be very excited that his department offers him the opportunity to develop a curriculum to be taught in public schools.
"The division oversees the development of Chickasaw student curriculum," Thomas said. "In collaboration with educators, researchers, historians, anthropologists, archaeologists and tribal elders, student programs provide opportunities for educators to teach Chickasaw culture and history in their coinciding classrooms directly with Oklahoma Social Studies Standards."
Thomas earned a bachelor's degree in Native American Studies from the University of Oklahoma. He earned his Masters in Southeast Native American Leadership in 2015.
Thomas is a recipient of ionOklahoma NextGen Under 30. He attended Chickasaw Leadership Academy, graduated from Schnake Turnbo Frank Leadership Academy, and graduated from Dale Carnegie Leadership, among other leadership organizations.
"Active in the Native American community, Mr. Thomas is Chairman of the Chickasaw Academic Standards Committee. He is also the representative of the Department of Culture and Humanities and a committee member of the Institutional Review Board of the Chickasaw Nation.
Thomas enjoys teaching others about his culture.
"It's surreal to be appointed to this position," Mr Thomas said. "I am thrilled and grateful to have the opportunity to serve in this new role under Governor Anoatubby and Secretary Lisa John. Both have greatly influenced my life, through educational opportunities and support that have contributed to my desire and commitment to the Chickasaw people, history and culture.
In his spare time, Thomas is an avid bowler and competitive volleyball player. He has traveled to many countries including Thailand, the Philippines, China, Ireland, the Netherlands and Mexico.
Thomas enjoys spending time with his family and friends. He is the son of Billy Joe and Carrolen Thomas of McAlester, and the grandson of the late Joe and Ona Factory Thomas, and the late Oliver and Hattie Mae Keel Chasteen.
• Chickasaw Times, Vol. LVI, No. 2. contributed to this article.