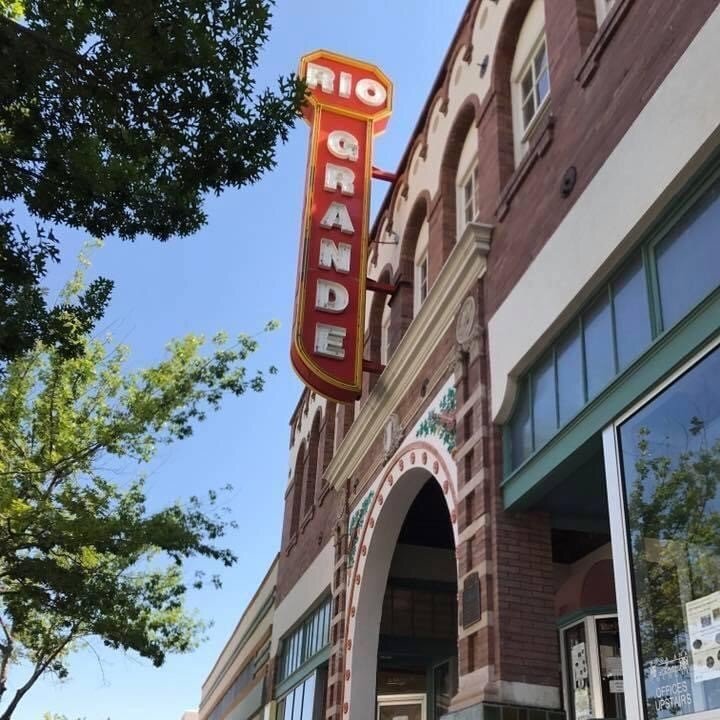 Literary Arts Festival will showcase the community that comes together to celebrate reading
Newsletter Report
The Las Cruces Arts and Culture District (ACD) will host its first Literary Arts Festival beginning at 3 p.m. on Saturday, June 4, the Downtown Las Cruces Partnership (DLCP) announced in a press release.
The event "will showcase our community's enthusiasm for the literary arts, from readings and musical performances to book-based pinball tournaments, food and drink specials and other exciting offerings between two," the press release read. It will culminate with the second annual Generations Community Writing Project reading at the Rio Grande Theater (RGT), 313 N. Main St., at 6 p.m. Reading "connects writers across generations and cultures to connect with each other and with audiences. This year, local writers will read their works centered on the theme of 'unity'," the press release read.
The festival ends with the opening of the Fair in Art 451 gallery exhibition located at the RGT.
The festival will take place all around the city center, DLCP said. Participating downtown restaurants will feature literature-themed food and drink specials, such as Rad's "Mirkwood Enchanted Forest drink and Lembas bread" and Amador Live's "Tequila Mockingbird."
Thematic mini-events will take place at participating companies throughout CDA. Attendees will also include RGT, Thomas Branigan Memorial Library, Las Cruces City Museum of Nature and Science, La Vida Project, Beck's Roasting House and Creamery, Willow and Blaine's Bistro, Bar at Grounded Coffee and the Pizza/Wine Lounge and Zia Comics.
"We are thrilled to bring LitFest to the Arts and Culture District," said CDA Coordinator Susan Cabello. "As an inclusive and diverse flagship event, LitFest showcases the many ways our community celebrates and comes together through the literary arts. This event really blossomed. Our district businesses have outdone themselves by offering mini-events and conservation programs for everyone. »
RGT will also offer free programming featuring movies like literature, nature diaries and dance performances, according to the press release.
Also taking place as part of LitFest, local muralist Coy Lowther will paint a mural on the north wall of COAS Books, 317 N. Main St.
The mural is a community project, DLCP said.
"Come lend an artistic hand and play a role in the creation of downtown Las Cruces," the statement read. The mural is funded by the Devasthali Family Foundation Fund.
ACD was established by the Las Cruces City Council in 2018. The neighborhood boundaries are Water Street on the west, Mesquite Street on the east, Picacho Avenue/Spruce Street on the north, and Amador Avenue on the south and include downtown and historic Mesquite Street. District, taking into account the original urban site of Las Cruces.
The Arts and Culture District Coordinating Council represents the region's leaders in arts, culture, historic preservation, tourism and recreation.
Visit https://downtownlascruces.org/ and www.nmartsandculturaldistricts.org/our-districts/las-cruces/.