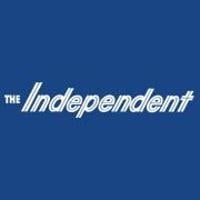 Las Positas College is preparing to organize a festival of literary arts | Culture
Las Positas College will host a literary arts festival, "Get Lit," on Saturday, May 7, with a keynote address by Tamim Ansary, an Afghan American writer of fiction and history.
Ansary, which received the Northern California Book Award in 2010 for "Destiny Disrupted: A History of the World through Islamic Eyes", first rose to national prominence after the terrorist attacks of September 11, 2001, when he condemned the Taliban, but warned the United States of the dangers of getting involved in a full-scale war in Afghanistan. He also helped moderate the San Francisco Writers Workshop for more than 20 years and edited a collection of essays by young Afghans, "Snapshots: This Afghan American Life."
The Las Positas English Department has adopted Ansary's memoir, "West of Kabul, East of New York," for its Spring 22 campus reading.
Other presenters at the free literary festival will include:
Brian Turner, whose memoir, "My Life as a Foreign Country," was on Powell's Books Best Nonfiction list in 2014, will lecture on "Literature as Witness." Turner is also the author of the acclaimed poem "Here, Bullet", which addresses the concept of fear.
Reyna Grande, whose memoir, 'The Distance Between Us', about her life before immigrating to the United States as a child, was a National Book Critics Circle Awards finalist, will talk about 'In Conversation about A Ballad of Love and Glory".
Paul Guay, to whom we owe the films "The Neverending Story" and "The Little Rascals", will give a conference and offer a sketching workshop on scriptwriting.
Shawn Taylor, creator of the Nerds of Color website, will host a panel discussion titled "Race and the Graphic" and present a workshop on graphic novels. Guay was also a co-founder of the Black Comix Arts Festival, which promotes artists on the fringes of the mainstream comics industry.
Michelle Cruz Gonzales, English teacher and author of the memoir, "The Spitboy Rule: Tales of a Xicana in a Female Punk Band," will discuss "Inclusive Characterization." Gonzales and his band Spitboy were featured in the 2017 documentary, "Turn it Around: Story of East Bay Punk."
Gabrielle Meyers, poet and food writer, whose book "Hive Mind" details her transition to organic farming, will moderate a panel on "Food and Wine Writing".
To register, visit tinyurl.com/yckswtbx. For more information, visit bit.ly/3k6Kthv.