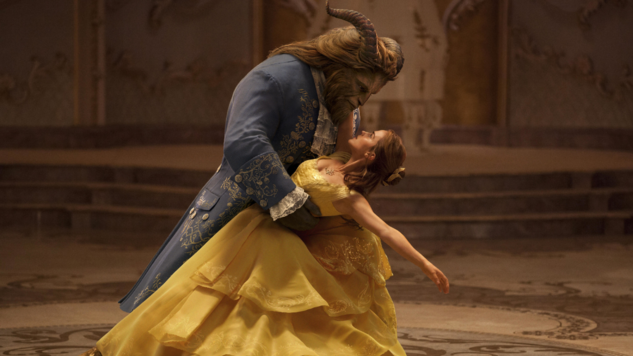 Emma Watson's literary film roles
British actress and activist Emma Watson is famous for portraying literary characters onscreen, with 15 of her 19 film credits to date in book-based films. From Hermione Granger in the Harry potter franchise to Sam in Charlie's world, Watson's roles demonstrate his talent for bringing beloved characters to life. And as the star of two films steeped in literature this year (The beauty and the Beast and The circle), it seems that his penchant for choosing literary-inspired projects will continue for years to come.
In honor of Watson's 27th birthday today, we've put together a gallery highlighting each of his movie roles based on a book.
Harry potter and the sorcerer's stone

Based on:
Harry potter and the sorcerer's stone by JK Rowling
Role: Hermione Granger, a Muggle-born witch who attends Hogwarts School of Witchcraft and Wizardry
Release year : 2001
Harry Potter and the Chamber of Secrets

Based on:
Harry Potter and the Chamber of Secrets by JK Rowling
Role: Hermione Granger
Release year : 2002
Harry Potter and the Prisoner of Azkaban

Based on:
Harry Potter and the Prisoner of Azkaban by JK Rowling
Role: Hermione Granger
Release year : 2004
Harry Potter and the Goblet of Fire

Based on:
Harry Potter and the Goblet of Fire by JK Rowling
Role: Hermione Granger
Release year : 2005
Harry Potter and the Order of the Phoenix

Based on:
Harry Potter and the Order of the Phoenix by JK Rowling
Role: Hermione Granger
Release year : 2007
Ballet slippers

Based on:
Ballet slippers by Noel Streatfeild
Role: Pauline Fossil, an orphan who wants to be an actress
Release year : 2007 (TV movie)
The Legend of Despereaux

Based on:
The Legend of Despereaux by Kate DiCamillo
Role: Princess Pea (voice), a human princess who befriends a talking mouse
Release year : 2008
Harry Potter and the Half-Blood Prince

Based on:
Harry Potter and the Half-Blood Prince by JK Rowling
Role: Hermione Granger
Release year : 2009
Harry Potter and the Deathly Hallows: Part 1

Based on:
Harry Potter and the Deathly Hallows by JK Rowling
Role: Hermione Granger
Release year : 2010
Harry Potter and the Deathly Hallows: Part 2

Based on:
Harry Potter and the Deathly Hallows by JK Rowling
Role: Hermione Granger
Release year : 2011