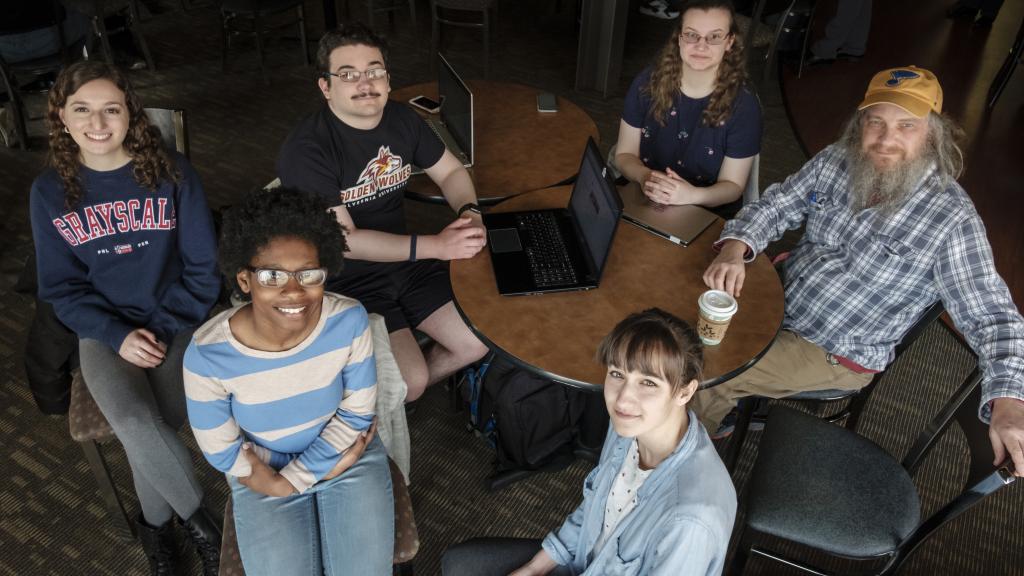 Alvernia students win international honors for literary arts
Literary arts magazine Zephyrus wins second place in the Sigma Tau Delta competition
For the second consecutive yearAlvernia students have been honored by the English International Honor Society, Sigma Tau Deltafor their literary and artistic work in Zephyrus, the university's literary arts journal.
"I am delighted that our students have been recognized for their hard work," said the academic advisor and Associate Professor from English Dr. Thomas Bierowski. "I didn't expect us to be rewarded once, let alone two years in a row. It sets the bar very high for this year, and I hope we can be recognized again.
The Alvernia Chapter of Sigma Tau Delta will receive the award in March, when they attend the Sigma Tau Delta International Convention 2020 in Las Vegas, Nevada, where they will present a panel entitled "Transformative Landscapes in Dystopian Literature".
Zephyrus is a student-led operation that includes soliciting submissions, editing, and hard copy assembly. The Editorial Board encouraged peers to submit creative articles that embodied the winning edition's theme, "New Beginnings". Submissions received included photographs, short stories, poems, and various other unique works of art illustrating this idea.
The editorial board has chosen "Home" as the theme for the 2020 edition and is encouraging video submissions through the use of QR technology.
"I think Alvernia already has a variety of video production courses," said Michael Beyer '20, editor of Zephyrus. "So it would be very beneficial for Zephyrus to open the doors for people to submit their works that they are already creating for other classes."