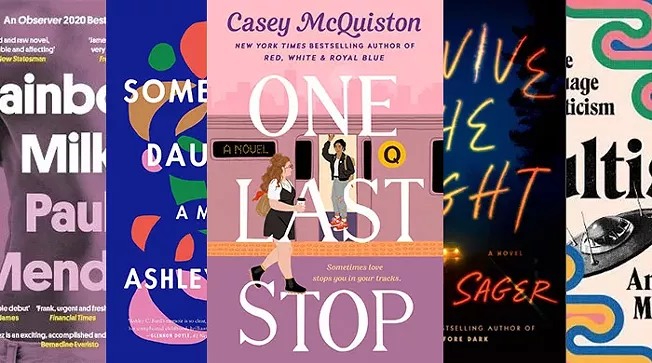 12 new books to discover in June | Literary arts | Pittsburgh
The chosen and the beautiful
by Nghi Vo
Posted on June 1 via Tor
Historical / fantasy fiction, 272 pages
* A Pride Month Reading *
Large Gabsy fans, this one's for you! Nghi Vo The chosen and the beautiful is a reimagining of the American classic, with Jordan Baker at the forefront of the tale. Except in this version, Baker is queer, Asian, and adopted.
The other black girl
by Zakiya Dalila Harris
Posted June 1 via Atria Books
Fiction / Thriller, 368 pages
Nicknamed "Get out meets The Women of Stepford", this first novel finds Nella Rogers, a twenty-six-year-old editorial assistant – the only black employee at her New York publishing job – suddenly receiving threatening and hostile messages from a new colleague. Her name is Hazel and it's the other black girl.
One last stop
by Casey McQuiston
Posted June 1 via St. Martin's Press
Romance, 432 pages

* A Pride Month Reading *
From the best-selling author of the 2019 LGBT romance novel Red, white and royal blue comes another romantic adventure to fulfill all your wellness needs. When August, 23, moves to New York City, she unexpectedly meets the mysterious and charming Jane on a train. It sounds too good to be true, and that's sort of because Jane has been time-displaced since the 1970s.
Someone's daughter
by Ashley C. Ford
Posted June 1 via Flatiron
Documentaries / Memoirs, 224 pages
An Oprah Book, Ashley Ford's memoirs are the story of a childhood defined by the absence of her incarcerated father. Of the book, Oprah says, "I saw so much of my own story in this beautifully written book by Ashley, who – like me – also had to overcome a difficult childhood growing up as a poor black girl. Her remarkable memoirs on the search for love, the search for freedom and the discovery of herself will move you.
There Plant Eyes: A Personal and Cultural History of Blindness
by Mr. Léona Godin
Posted on June 1 via Panthéon
non-fictional works / handicap, 352 pages
From Stevie Wonder to King Lear and Star wars, Godin, who began to lose his eyesight at age 10, combines an analysis of blindness in art and culture with a study of the science of blindness to paint a vivid personal story of how blindness has shaped our culture.
Click to enlarge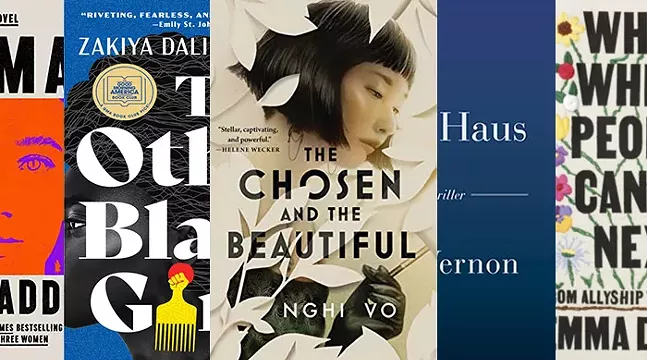 Rainbow milk
by Paul Mendez
Released June 8 via Doubleday Books
Historical fiction, 336 pages
* A Pride Month Reading *
Picture this: you are 19 years old and you grew up as a Jehovah's Witness at the turn of the century. But you are also black and queer. Rainbow milk is a coming-of-age story that follows Jesse McCarthy as he struggles with race, class, sexuality, freedom, and religion.
Animal
by Lisa Taddeo
Released June 8 via Avid Reader Press
Fiction / Thriller, 336 pages
The author of # 1 New York Times bestseller and international phenomenon three women is back, this time with a book that will keep you going until the end. Animal showcases female rage, as Joan, who has spent her entire life enduring the cruel acts of men, is ready to strike back.
Everyone knows your mother is a witch
by Rivka Galchen
Released on June 8 via Farrar, Straus and Giroux
Historical fiction, 288 pages
It is 1618 in Germany, and when Katharina Kepler is accused of being a witch, her scientist son must devote himself to the defense of his mother.
Worship
by Amanda Montell
Released June 15 via Harper Wave
non-fictional works, 320 pages
Jonestown. The Manson family. Even SoulCycle. Why are people constantly drawn to sects? And how do they get so powerful? Amanda Montel delves deeply into the social science of cult influence and how language is the ultimate form of power.
Bathroom
by PJ Vernon
Released June 15 via Doubleday Books
Fiction / Thriller, 320 pages
* A Pride Month Reading *
Sobriety. A love relationship. Oliver has everything he dreams of. He has no reason to visit a gay bathhouse in Washington. But he does, and now everything is horribly, horribly wrong.
What Whites Can Do Next: Ally to Coalition
by Emma Dabiri
Released June 22 via Harper Perennial
non-fictional works, 176 pages
"Stop the denial; Question the whiteness; Let go of the guilt; Redistribute resources; Realize that this shit is killing you too… " Twisted author Emma Dabiri offers practical ways to create lasting change.
Survive the night
by Riley Sager
Released June 29 via Dutton Books
Fiction / Thriller, 336 pages
New York Times bestselling author of acclaimed thrillers Girls Final, The house before dark, The last time I lied, and Lock every door is back with another reading at the edge of your seat. It's November 1991, and college student Charlie ends up in a car with a man who could be a serial killer.
---